SCALE project meeting in Austria
The first in-person SCALE meeting took place in Austria from 18-20 May 2022.
We had a successful meeting with fruitful discussions of the work plan and exchange of knowledge between partners.
The hosts at the Federal Agency for Water Management (BAW) also invited the project partners on a tour of the HOAL catchment in Petzenkirchen. Luckily, the rain goods had blessed us with an erosion event that had happened two days earlier. This gave us the change to see erosion damage on a newly planted maize field and discuss the connectivity issues of the catchment. A colleague from BAW also demonstrated the drone flights to measure the extent of the erosion.
We thank all project partners for the successful meeting and look forward to the next one!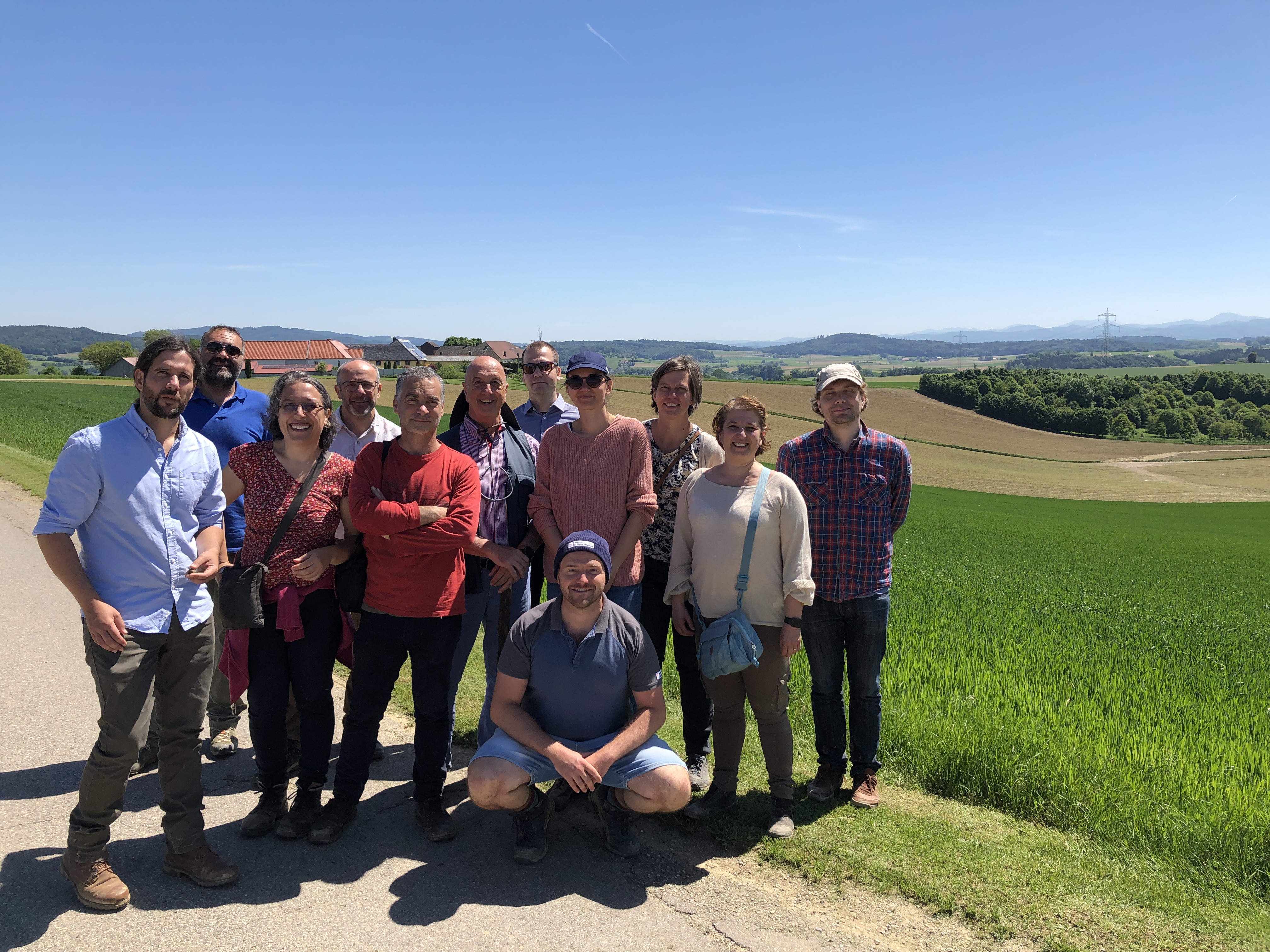 Group Photo